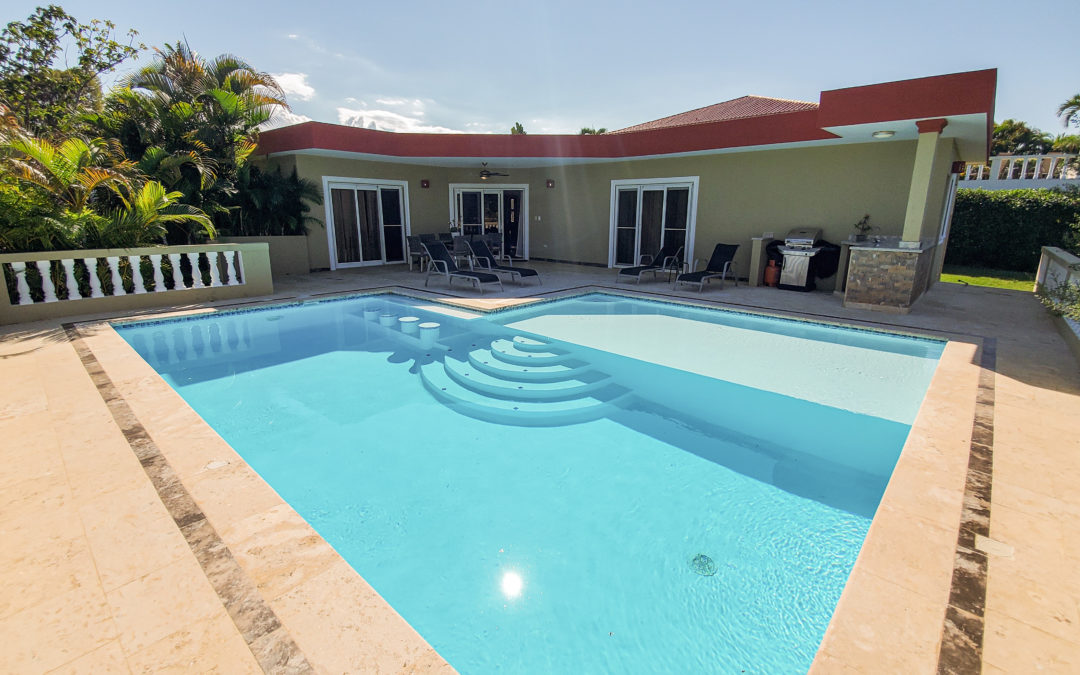 Imagine waking up every day to the warmth of the island sun, the sound of waves hitting the beach, and without a care in the world. In the Dominican Republic, sunny days and tranquillity are in ample supply. Known around the world for its endless white beaches, gorgeous historical architecture, welcoming community, and endless areas to explore, the Dominican Republic is a picture-perfect destination to call home. Located on the north end of the island in the sleepy town of Cabarete, Casa Linda offers custom homes to those looking to claim their own slice of paradise. With affordable lifestyle-oriented villas and an incredible community to call home, embracing island life has never been easier. Learn more about life and community with Casa Linda below!
Welcome Home
Discovered in 1492, the Dominican Republic has become the most visited country in the Caribbean, and for good reason! Alongside daily temperatures that average 28°C all year round, you'll find stunning blue waters, lush tropical landscapes, and a growing community of expats that have chosen to embrace the island as their new home. With something new around every corner, the DR comes alive with countless festivals year-round, boasts a bountiful supply of fresh local goods and more. No matter your style of relaxation and exploration, there's truly something here for everything.
Safe and Stable
If you've been contemplating relocating to another country, there's no doubt that safety and security is (rightfully so) in front of mind for you. Choosing a country with a stable economy, dependable healthcare system, and reliable infrastructure is essential when it comes to guaranteeing your quality of life and peace of mind. The DR has one of the strongest economies in Latin America, a stable government, and a world-class healthcare system that provides exceptional care in both English and Spanish. This means that you can rest easy and settle down in comfort knowing that you'll have the same quality of life you've come to expect, as well as support when you need it most.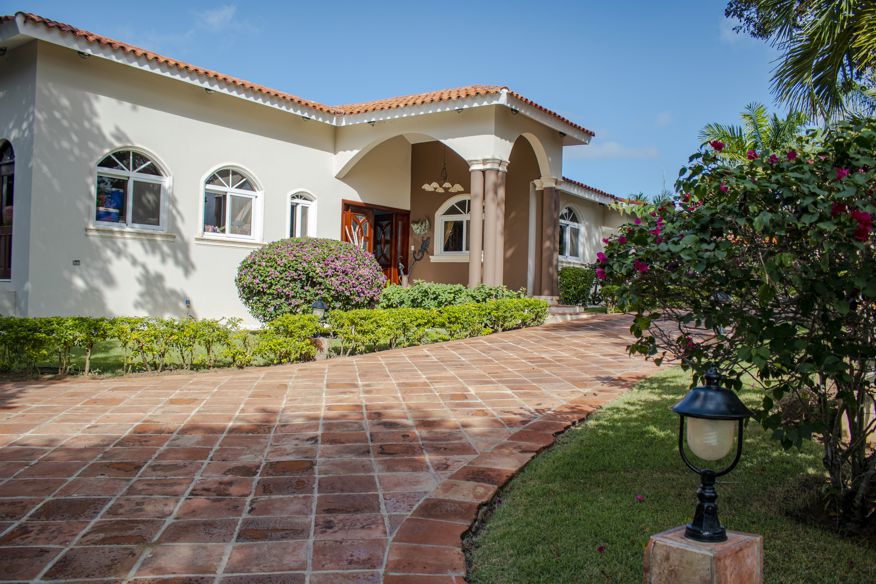 Embrace the "Life Tranquilo" With Casa Linda Villas
At Casa Linda, we like to say that life on the island is "tranquilo", which means peaceful, easy-going, and relaxed. In fact, these qualities are all a huge part of what makes our community so desirable for those moving to the island. From finding the perfect home (more on that below) to 24/7 security and a dedicated activities team that makes it easy to try something new all the time, your dream tropical life is waiting!
Your journey to life in paradise begins with selecting the perfect villa alongside the help of our developers, who offer multiple floor plans and features, as well as the ability to custom build to fit your exact needs. Whether you're looking to downsize or go big, creating the perfect custom space is simple with the help of our team, and everything you need will never be more than a phone call away!
Once you've moved in, you'll also find there's no shortage of opportunities for fun and relaxation just beyond your doorstep. From countless community events to delectable restaurants, a private beach, it's easy to make new friends and create memories in your own personal paradise.
The Island Is Calling
Whether you're looking for a part-time escape, or to make the full time move to tropical living, Residencial Casa Linda is here to help. Learn more by contacting our team today!