What Your Luxury Dominican Republic Lifestyle Look Like?
At Residencial Casa Linda, we understand that owning a private slice of paradise is about more than a stunning Dominican villa to come home to. The "Life Tranquilo" is truly that: a lifestyle. The Casa Linda team takes pride in helping our owners fully experience the beautiful environment and diverse community we call home. Learn more about life in the Dominican Republic, as well as affordable luxury living with Casa Linda below!
Welcome To The Dominican Republic
Known for warm weather, and friendly locals, the Dominican Republic (or DR) is a first choice destination for those looking to soak up the sun, as well as the vibrant culture of the Caribbean. With towering mountains, lush rain forests, and endless miles of pristine beaches to enjoy, the DR has something for everyone to enjoy. From retirees and veterans to entrepreneurial spirits and those looking to say goodbye to endless winter, residents of the Dominican Republic are treated to first world services, an active community, and a climate that remains beautiful year round!
Your Life of Luxury Starts Here
What does a luxurious island lifestyle mean to you? For some it means state of the art housing, with every last detail covered. For others, it's knowing that you'll never have to worry about shovelling the front walk, or even temperamental weather (the North end of the island, where Casa Linda develops is far enough away to avoid hurricane season), or the fact our gated community will happily ensure your home is safe and properly kept while you're away.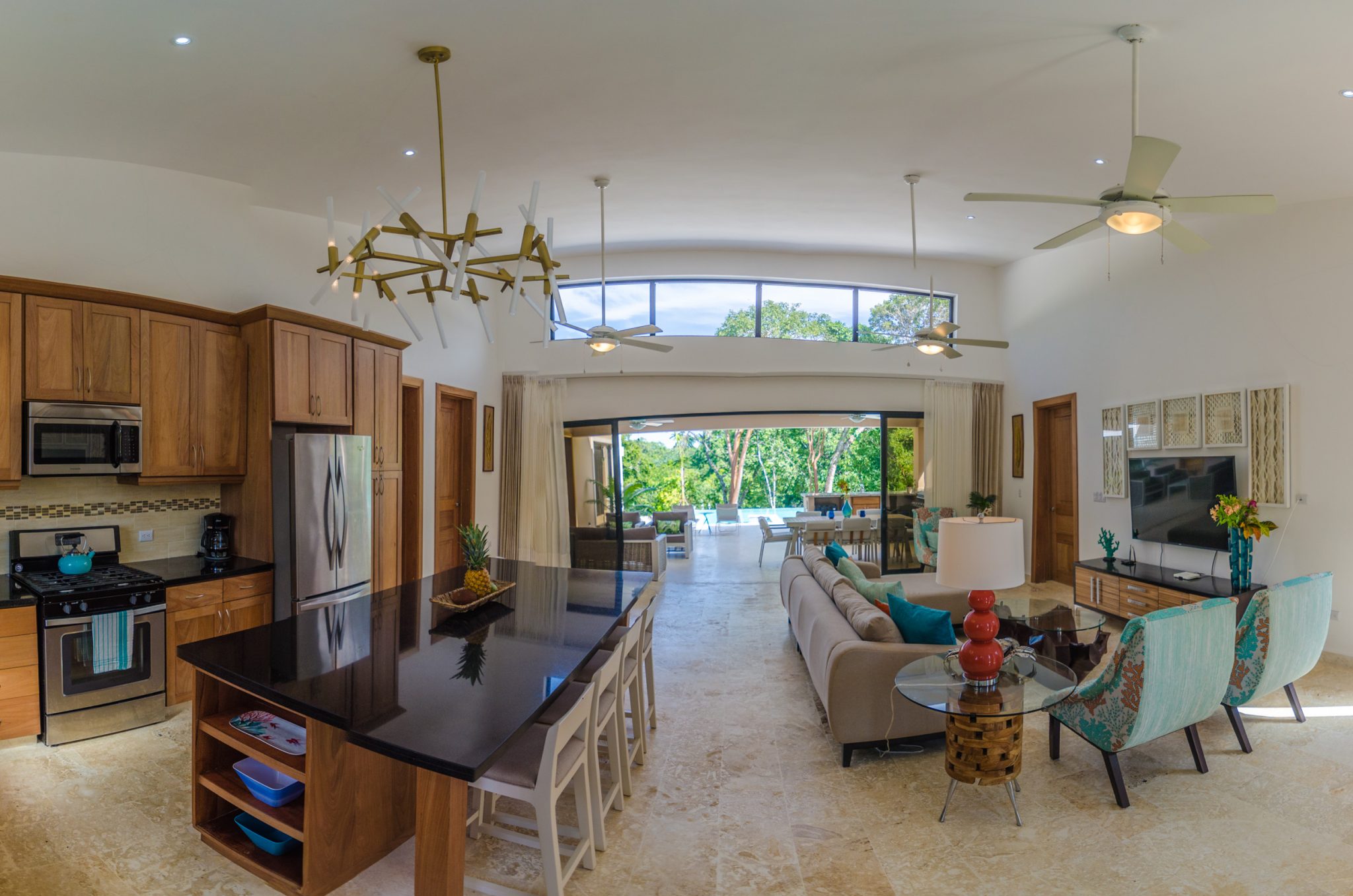 No matter what your definition of luxury is, living in your dream tropical paradise is simple in the Dominican Republic. Best of all, you don't need to worry about losing the comforts, or quality of care you're accustomed to in North America or Europe. With world class medical care that includes healthcare professionals from all over the world, the most advanced communication systems in Latin America, as well as modern conveniences like 24 hour emergency electricity and power backup, complimentary shuttle services, a VIP Beach club and more, all that's left for you to do is enjoy!
Who is Residencial Casa Linda
As a premiere builder on the Island, Casa Linda has over 28 years of construction, administration, and rental management history. We are proud to be one of the of the most respected developers in the Dominican, and strive to ensure our owners rest easy knowing they are in experienced hands. Our villas are crafted to meet the needs of our owners and offer multiple models to choose from. One of our spotlight villas, the Seashell includes the following design elements: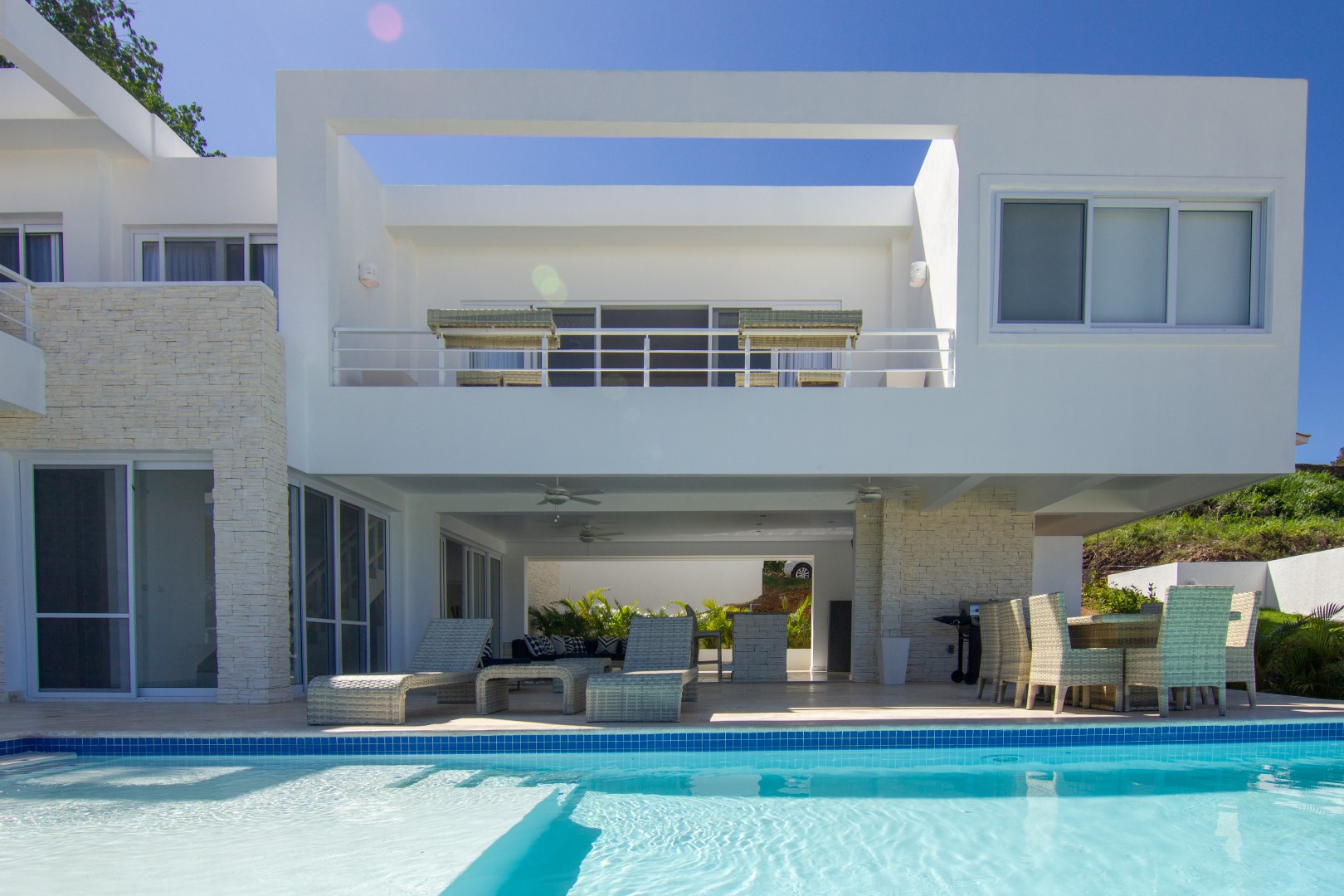 Villa Seashell
Featuring 3 beds, 3.5 baths, a 12,700 gallon pool and an ultra modern layout, the Seashell is designed to take advantage of breezes and views. Several terraces and balconies are perfect for lounging in the sun and two living rooms makes entertaining simple. Each bedroom has its own full bath, and leads outdoors to the gorgeous infinity pool and sunbed area. View the floor plan here!
Learn more about life in The Dominican Republic, as well as our available homes, by contacting Casa Linda today!