Affordable, customizable, luxury homes with an executive construction spec.   
BEACHSIDE LIVING STARTS HERE!
Ready to claim your very own slice of paradise? If it's time to take the leap and finally realize your dreams of owning a beachfront in the Dominican Republic, Casa Linda is here to help! Our breathtaking Encuentro Beach condos give you unbeatable access to the infamous white sands that the DR is known for. With countless sunny days, soaring temperatures, and endless adventure waiting for you around every corner, there's never been a better time to call the Dominican home!
AFFORDABLE PARADISE IS CALLING
Have you been on the hunt for an affordable tropical destination to settle down in post-retirement? Tired of having to scope out a vacation property to rent every winter? Ready to invest in your future and make the most of one of the most beautiful spots the world has to offer? Known as the jewel of the Caribbean, the Dominican Republic is a picture-perfect destination for everyone to enjoy. Whether you're looking to relocate full-time or simply snowbird during the colder months, the DR has plenty of perks to be discovered. Advantages to calling these sunny shores home include: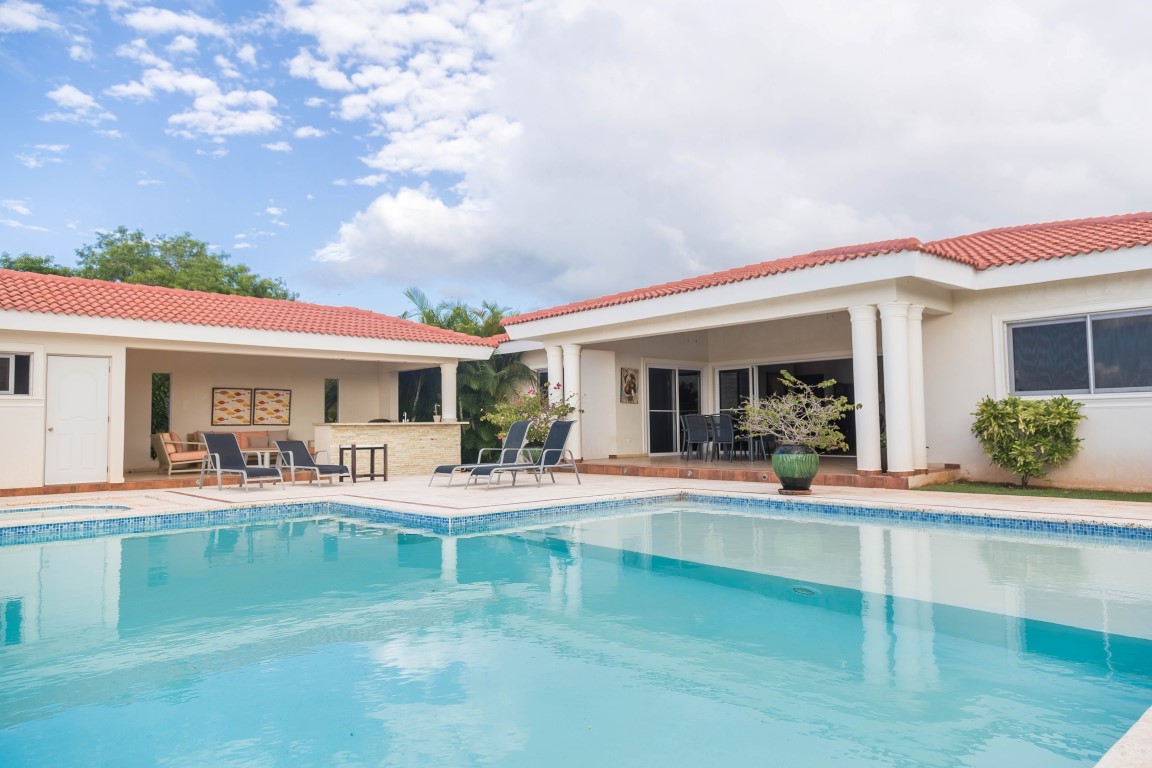 Exceptional Healthcare
The Dominican Republic boasts an incredible healthcare system that includes world-class facilities, top medical professionals, and accessible service available in English. Health insurance is available at competitive rates, and many ex-pats are pleased to discover that medical care can often be cheaper than procedures back home!
Breathtaking Beauty
It's no secret that the DR is a natural paradise. With endless views of crystal blue ocean, white sandy beaches and plenty of tropical foliage, there's always something here to take your breath away.
Welcoming Culture
Worried you'll feel out of place? Don't! Not only are Dominicans notorious friendly, but the bustling ex-pat community is incredibly welcoming for new arrivals. Sit back, relax, and raise a cocktail to your new-found friends!
ABOUT CASA LINDA & ENCUENTRO BEACH
For over two decades, Casa Linda has been one of the Dominican's most trusted team of builders. Located on the tranquil north end of the island (no hurricanes to be found here!), our community features stunning custom homes, as well as our latest development,
Encuentro Beach
. Located just 10 minutes away from both Cabarete and Sousa, you'll have no trouble easing into your new tropical life as you take in the scent of flowers mingling with the ocean, combined with jaw-dropping views.
Encuentro Beach is ideal for those looking for a Dominican property that serves as a solid investment while also making sure you are able to enjoy your time in the sun to the fullest. Development details are as follows:
All penthouses and rooftops include a private hot tub
3 bedroom includes 2 parking, and 2 bedroom includes 1 parking
Underground covered parking with elevator: $12,000 US (limited number)
Onsite storage available for surfing equipment and other items
With 24/7 gated security, complimentary shuttle service to and from Cabarete and Sousa, and plenty more to explore, there's never a dull moment on the island!