Why Choose The Dominican Republic As A Home
Answering A Few FAQ's
By Colleen Valerio
So far, we've learned about the Dominican heritage and wonderful climate. How Puerto Plata is an ex-pat favorite and the education system is top-notch. By now, you may be wondering what is the buying process? What's the cost to live in paradise? What's the taxation like? After 14 years of experience selling in the DR, we're going to put together answers to these and many other questions you may have. 
As ex-pats, we saw the Dominican Republic as the best balance in the title system, security of investment, all of that was key for us. Fortunately, this country offered that and much more. We're very comfortable and happy with the security of the government and how it's invested in trade agreements with North America.
The Dominican Republic is the number one tourism destination in the Caribbean. Tourism is a large percentage of the tax base and growth of the country. Due to this, the government has a vested interest in maintaining tourism numbers, keeping people happy, and investing in infrastructure for ex-pats. For us, it was shocking to find how foreign investment-friendly the DR is. In many countries, you can easily get your money in but good luck trying to get your money out! These are all things to consider when you're looking into buying a foreign property.
Infrastructure
Coming from a first-world country like Canada, to what is considered a third-world country, we were very impressed with the Dominican government. It is such an advancing government, in terms of education for its people, and the improvement of the living standards for lower- and middle-income classes. 
Locals
Dominicans are kind-hearted, friendly, and very helpful and to us, all this meant a big deal when moving. As I would say, this is like home only warmer. One of the things I think it's really surprising to people is how big this island is, you do not feel like you're on an island.
Community
The advantages of this are that you can do anything, we have such a large ex-pat community, everybody that's doing anything is doing it here. We have English-speaking churches, remote control car club, gardening club and all kinds of different things.
A lot of people come here and buy when they're pre-retired, they come and spend as much time here as they can and maybe leave the property for rent when they're not here. Over the years, they flip and start using this as their home base and their property back home becomes their secondary residence. 
Services
It's nice to be able to do that in a country that offers so much, including excellent Medical Services, people assume when they come here it's some sort of backwoods doctor when in reality it's outstanding medicine.  We have a great Hospital here in Sosua, for anything serious HOMS Hospital in Santiago, even has an entire building for cancer treatment. It's not the third world, this might be a developing country but the services are the first world and that's important when you're looking for a place to retire.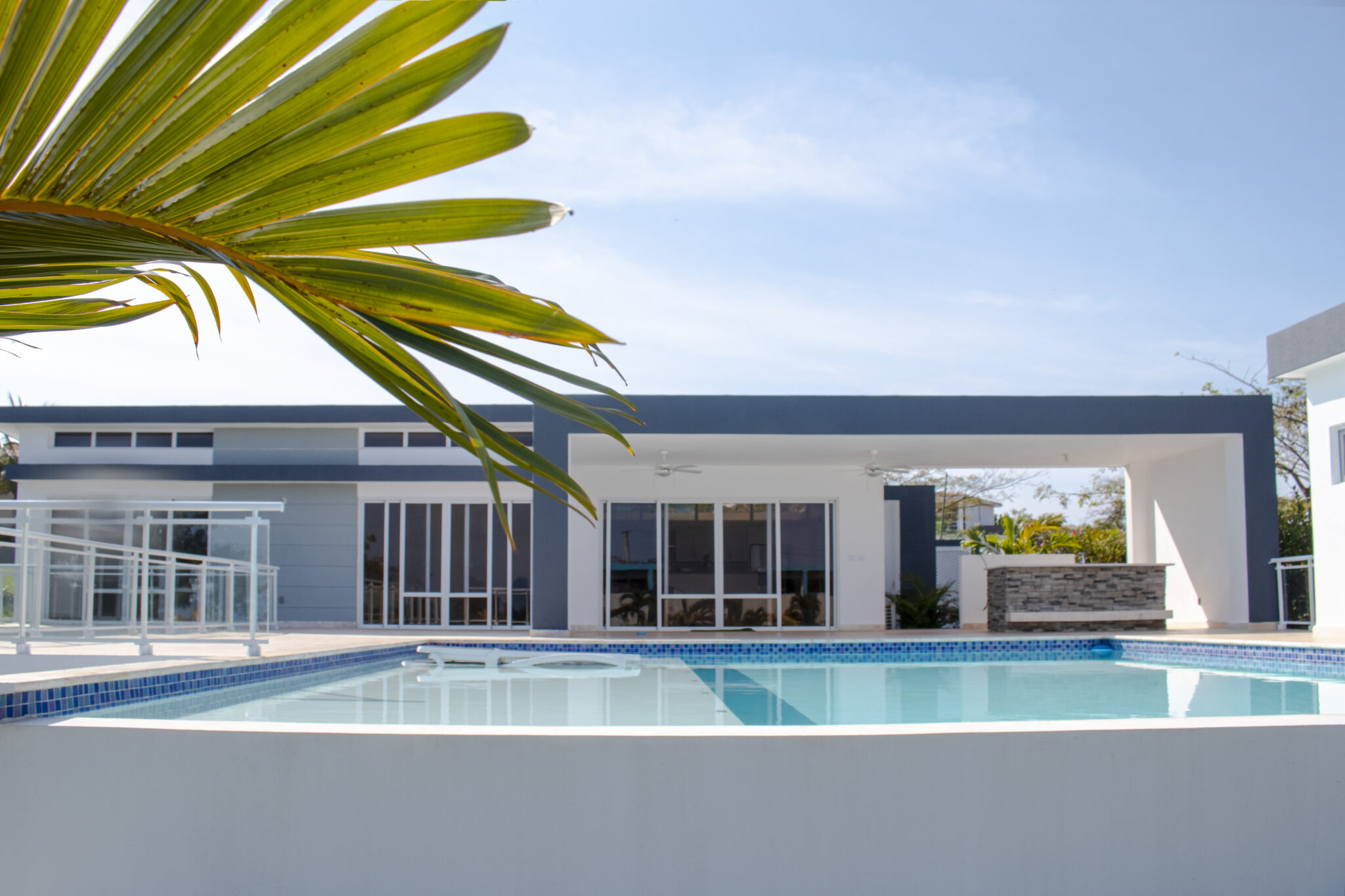 People always come here and are wowed by the palm trees and swimming pool, I always turn around and say wait, hold it. Those things are important, but the most important thing after you do your due diligence on the title system, the government, and the country, in the community and people don't think about it because they're wowed by the fact that it's not cold.
But really at the end of the day, you need friends, people are very social creatures and that's one thing that the North Coast offers. The North Coast has been an ex-pat community for 40 years, it's a very welcoming type of community.
Men can golf and slap each other on the back but women need to find connection, and that's one thing I've found here and not just in my age group. It's a really neat type of environment. 
If you are planning for retirement or seek a home base with a lower cost of living, it's time to check out the Dominican Republic! ? Learn more about Dominican features and amenities through our video series "Buying Real Estate in the Dominican Republic". 
Colleen Valerio, Marketing Director
Originally from western Canada, Colleen came to the DR over 15-years ago. She has been helping buyers find their tropical dream homes ever since.