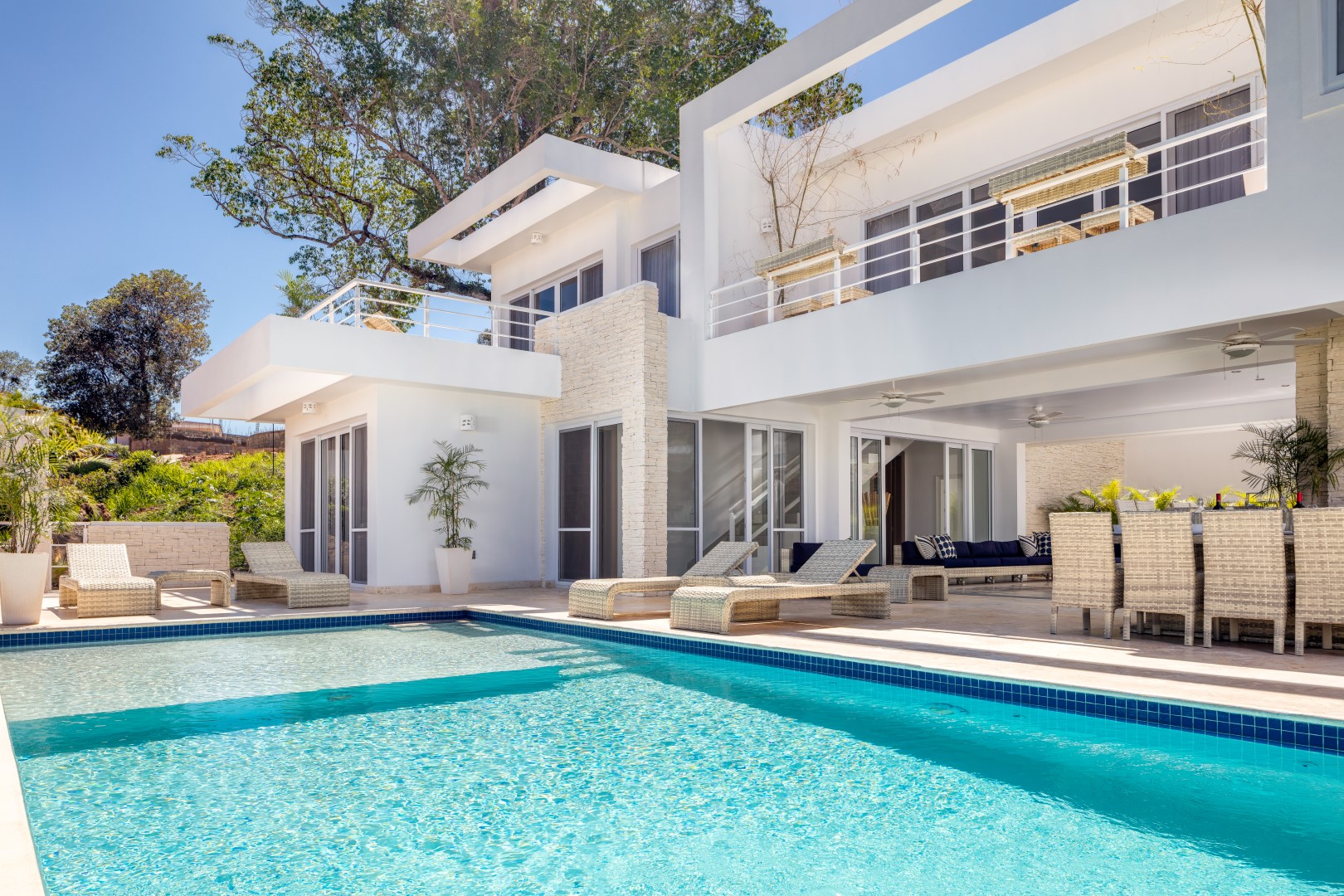 Your Perfect Villa
is waiting for you at casa linda
Buying a property is one of the most popular investments that many soon-to-be retirees consider. Some look for investments in their home countries, while others prefer investing in property in warmer countries. The Dominican Republic, for instance, has been home to many ex-pats over the years. Retirees and snowbirds flee the cold to find warmth on the tropical island of the Dominican Republic. If you're looking to invest in the Dominican Republic, read part two of "Things to Consider Before Buying Property in the Dominican Republic" to help you find the most suitable property for you.
4. Does The Area Have a Strong Ex-Pat Community?
While moving to a new country is exciting, you might start to feel a little homesick. We recommend finding people that share your hobbies and interests to help you build a community familiar to you. For more than 40 years, Casa Linda has been home to many Europeans, Canadians and Americans. We facilitate events for all our owners to create opportunities for them to get to know each other such as live music, wine tasting, Super Bowl watch parties, 3-4 days trips around the Dominican Republic, Zuma classes, Yoga classes and more! We understand how difficult it can be to move away from family and friends, which is why we aim to facilitate many events throughout the year to create a cozy and familiar atmosphere.
5. How's The Location?
Location is crucial when investing in the Dominican Republic. You must consider where the close markets and nearest hospitals are. If you're moving there with your kids, are there schools nearby? How's the transportation? Are there any facilities near your property?
Before signing any papers, you should familiarize yourself with the location and take the time to discover the amenities nearby. When partnering with Casa Linda, you have the opportunity to live the Dominican lifestyle before investing in a property! Our team is more than happy to show you around and help you discover the beauty of the DR! You can stay for a few days in one of our villas and experience the Dominican lifestyle for yourself!
6. What's The Buying Process?
In any investment, transparency is key. Many investors avoid buying property in the Dominican Republic because they're worried about the buying process since most of the legal paperwork is in Spanish. When investing in a property in the Dominican Republic with Casa Linda, we strongly believe in full transparency. Our buying process is straightforward and clear to ensure that you are not surprised by any hidden costs. Our team will help you every step of the way and provide you with guidance and assistance whenever you need it.
Invest in the Dominican Republic!
From finding the right lot to furnishing your home, Casa Linda Quality Communities is there to help you every step of the way. Contact our team today to start investing in the Dominican Republic, or read part 1 of our blog to learn more!