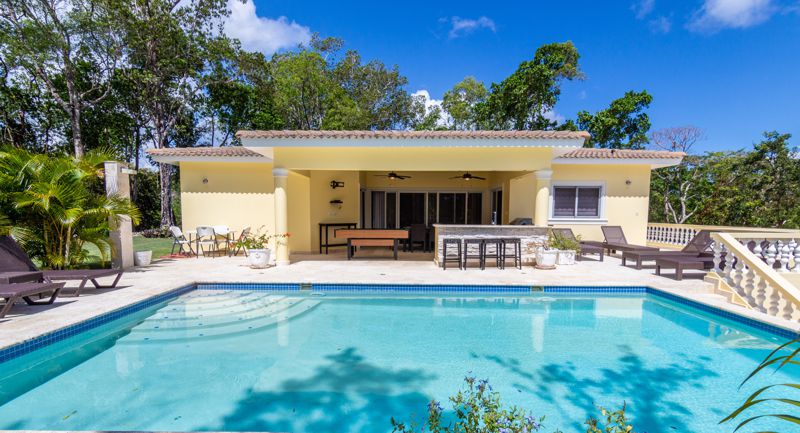 Your Perfect Villa
is waiting for you at casa linda
When you invest time, money and energy in building your luxury villa, you deserve to use it all year round. Homeowners building their dream villa often sacrifice having an outdoor pool, an outdoor jacuzzi or even a rooftop terrace as they only end up using it three months in the year and spend a lot of money maintaining it throughout the winter months. 
What if we told you that you can now build your dream home, install as many upgrades as you want and enjoy it all year round? When building your luxury villa in the Dominican Republic, you can enjoy your home additions all year round! Read on to learn more about building luxury villas in the Dominican Republic below! 
Sunny Days, Sandy Beaches and Spectacular Weather 
What more do you need? You can enjoy beautiful weather and sandy beaches all year round in the Dominican Republic! The DR's coastline is around 1,500 KMs of gorgeous beaches, a third of which are considered the most beautiful worldwide! You'll never grow tired of the white and soft sand as you bask in the sun and enjoy the crystal clear Caribbean Sea. Waking up every day to enjoy a breathtaking view from your balcony is a feeling you will never forget. The magical island will keep you feeling young and free wherever you go! If you're looking for a place surrounded by dancing, singing and a beautifully positive vibe, the Dominican Republic is the perfect place. 
Build Your Luxury Villa in the Dominican Republic
When you live in the Dominican Republic, you are presented with the unique opportunity of enjoying the beauty of a magical island from the comfort of your own luxury villa. Casa Linda Quality Communities helps you design and build your luxury villa in the Dominican Republic from start to finish. We have helped many property owners build their luxury villas and bring their dream homes to life! Our team helps you choose everything from the right lot, floor plan, and base building material to picking out the colour, style and design of each room. We are able to build almost any upgrade you like, including: 
A custom-built pool
Outdoor shower
Jacuzzi 
Fountain
Pond
Swim-up bar
Outdoor Kitchen
Carport
and more!
When building your luxury villa with Casa Linda, the options are endless! 
Build Your Luxury Villa Today! 
Casa Linda Qualities is ready to help in every step you need to build the perfect luxury villa in the Dominican Republic. Contact us today to learn more about our buying process!