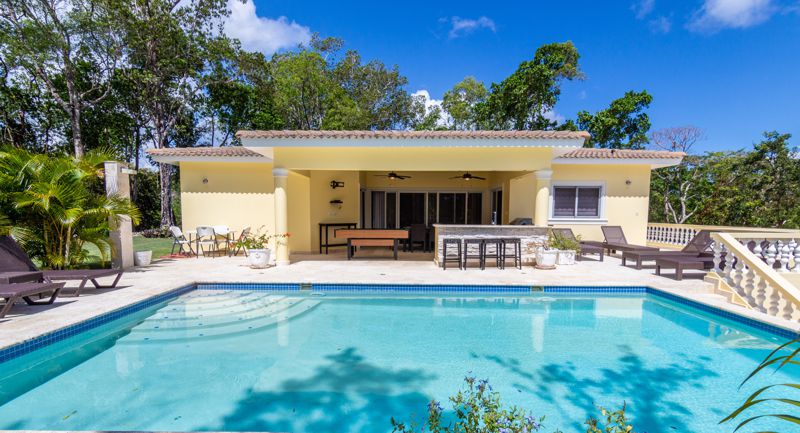 Your Perfect Villa
is waiting for you at casa linda
Retiring by the sunny Caribbean beach is everyone's dream, but is it doable? Read on to learn everything you need to know about how to retire in the Dominican Republic.
Will I Need to Apply For a Visa?
According to the Dominican Embassy in Canada, nationals from Canada, the United States of America, Great Britain and the European Union can enter the DR without a Dominican Visa in the case of tourism purposes. However, if you want to retire in the DR, you will have to apply for a visa to stay in the country. You can apply for a retirement visa while you're in the DR, but the process is quite lengthy. Generally, the steps of applying for a residency visa are straightforward, but you do need to provide the proper documentation to support your application. If you want to obtain a residency visa, make sure to hire a local lawyer to help you get all your paperwork ready. 
How's The Healthcare?
When experiencing a health issue in the Dominican Republic, many people were surprised as to how impressive the healthcare system is. For the last 25 years, the Dominican Republic has experienced a period of phenomenal economic growth, which has allowed the country to upgrade and develop its healthcare system. The DR now has a world-class healthcare system that is designed to provide you with top-quality healthcare services and treatment at a cost that is accessible to almost everyone. If you're an ex-pat and wondering whether you'll be able to communicate with your medical professional, don't worry. Contrary to popular belief, medical professionals in the DR can communicate with their patients in both English and Spanish, offering world-class treatment to everyone. Many residents have received outstanding medical treatment in the DR, all the way from regular checkups to life-saving surgeries. 
As an ex-pat, your international healthcare insurance can cover almost everything, including most procedures, some prescriptions and emergencies, for as low as $200 USD per month. Depending on your insurance plan, it can cover hospital stays, dental procedures, doctor's visits etc., and can be purchased on a quarterly or yearly basis. Whether you're a part-time or full-time resident, you can rely on insurance to provide you with the best medical care in the Dominican Republic.
What's The Cost of Living?
Typically, the cost of living in the Dominican Republic (DR) is around 40% lower than in the U.S and Canada, making it an affordable country to live in as a retiree. On a monthly basis, you will only need about $1500 CAD to live comfortably. You can dine out every day, go shopping and buy groceries without having any trouble making ends meet. 
Housing is also quite affordable in the DR, where you can customize and purchase a luxury villa for as low as $200,000 USD. You can modify existing floors, plan new designs or even install a grand infinity pool if you want while still staying within an affordable budget. Residents that have built their dream homes with Casa Linda Quality Communities have been living in the Dominican Republic for over 20 years, enjoying their retirement and experiencing new adventures every day.
Ready To Retire To The Dominican Republic? 
Start your buying journey and join our community full of friendly and active retirees! Contact us today to learn more about retiring in the Dominican Republic with Casa Linda.