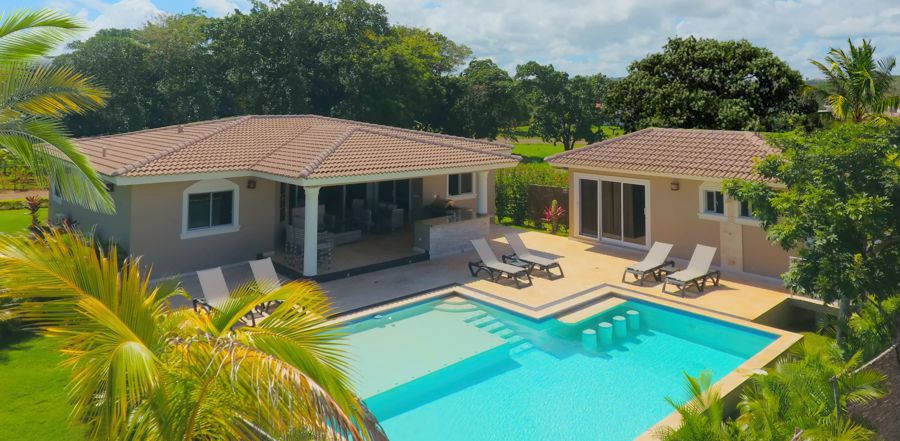 Your Perfect Villa
is waiting for you at casa linda
Suppose you've been dreaming of escaping the snow and ice to live a new life in paradise. In that case, Casa Linda in the Dominican Republic is here to help! At Casa Linda, we can custom-build a luxury island villa that suits your lifestyle and needs. The Dominican Republic is a beautiful island paradise. With numerous sandy beaches and stunning island views, the Dominican Republic is the perfect place to call home. However, moving to a new country doesn't mean you have to leave friends or family behind! Casa Linda can ensure your luxury villa has the space you need to host guests and enjoy your hobbies. Below we'll cover the benefits of adding a guest home to your luxury villa from Casa Linda. Continue reading to find out more!
Room for Friends and Family
Life in the Dominican Republic is relaxed and enjoyable, but friends and family can improve the experience. Suppose you have a large family or several friends and would like them to have their own space when visiting you in paradise. In that case, a guest house is an excellent addition to your Casa Linda villa. A guest home can give guests all the amenities and room they need to feel at home. That means there's no need to book a hotel room whenever someone decides to stay with you in the Dominican Republic. A guest house is a great way to give your friends and family the convenience of being close to home without invading your privacy. At Casa Linda, when you build your dream villa with us, you have plenty of options to customize your island home, including adding a guest house! So if you're looking for additional space and privacy for your guests, a guest house is a great option.
More Space for Hobbies and Activities
As previously mentioned, a guest house provides you and your guests plenty of extra space. However, there are many other ways you can use a guest home! Another great way to use a guest house is to make it your own. The possibilities are endless, from game rooms to an art studio, home offices, yoga/fitness studios and more! Your guest home can be whatever you want it to be when your friends or family are not spending time with you. The team at Casa Linda is here to help create the perfect guest house to fit your unique needs.
Features of Our Guest Houses
When it comes to living in paradise, your home must have everything you need. At Casa Linda, we have several villa floorplans to choose from, including three different layouts for your guest house. Some features of our guest houses include:
Single-bedroom guest house with a great room; overall size is 662 ft² by 61.5 m².
Single-bedroom guest house with a great room; overall size is 269.1 ft² by 25 m².
Two-bedroom guest house without great room; overall size is 538 ft² by 50 m².
At Casa Linda, we can custom-fit our guest houses to fit your particular needs and style. Our team of in-house architects is here to help you design the perfect island dream home. That way, you and your guests can enjoy a stunning villa in the Dominican Republic.
Paradise is Calling! Are You Ready?
Casa Linda has over 20 years of experience creating beautiful custom villas for those looking to live their best life in the Dominican Republic. Our goal is to help you live a more relaxed life in a stunning villa that makes you and your family and friends feel right at home. If you're interested in learning more about our luxury villas and guest homes, contact Casa Linda today!