Important Elements When Purchasing Property
in Dominican Republic
By Colleen Valerio
Buying a property in the Dominican Republic is very similar to that of North America and all purchases are viewed equally under the law whether you're Dominican or a foreigner. This means you both have the same legal rights as they pertain to real estate. 
There are a lot of great condos and projects in the area that we are happy to show, however, Casa Linda is where we chose to live. When showing properties, we are very particular, we only show properties that are in gated communities. 
Watch full video here:
At Casa Linda, we look over all the important elements when making a purchase. Starting with the administration component. The ability to have a lock-up and leave means that you can go home, have somebody pay your bills, and make sure your house is taken care of. Also, a rental management component, if you wish to use your property as a rental when you're not here and make some income, these services are available and not offered by everybody. 
Casa Linda is a one-stop-shop in terms of services; we stand by you all the time. That is something you need to consider, that your real estate agent is going to be there throughout the whole process and after your sale too.
Option 1: New Construction
When looking over new construction, you now have to pick a lot, look over plans, establish an offer, determine what you're buying at the price. If you're buying resale is not like coming down with a suitcase full of cash, but instead, we recommend you come with a contract, set a timeline, you go home, and send the money down to your real estate lawyer, whom you've already been previously introduced to and then you take possession. 
If you're buying something that needs to be built first, you need to do a lot deposit and its construction draw staged payments that are also sent to the lawyer.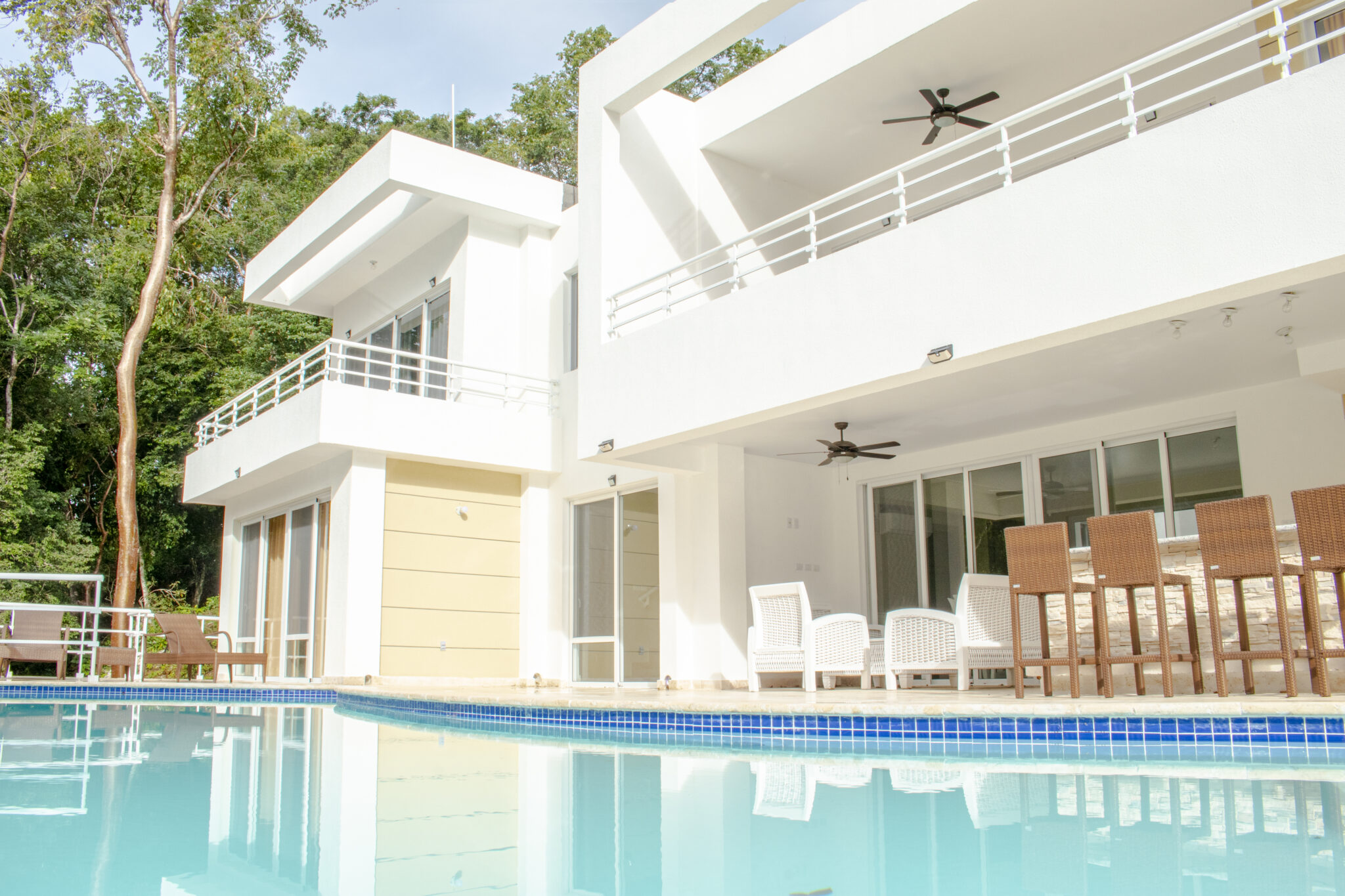 Offer of Purchase
An "offer of a purchase" is the contract we have in this country that originally determines the amount and the "promise of sale" which is the document that outlines everything in Spanish that conveys the title of the property to you. As a foreigner, you would always get an English version to approve, after the end of all that and once you finished paying for the property, the title is transferred to your name, just like it's done anywhere else.
Mortgages
Mortgage financing is a little bit different, now you have a bank involved in the process. The bank acts as an interim, it has a line on the title and interest in the property. After being in the mortgage business for so long in North America, we don't find the process to be dissimilar at all.
We always recommend foreigners to bring cash, the process is just much easier, lawyers here speak English, especially the ones we take you to. The money is always sent to that lawyer's trust account in the United States an escrow account. If you're not here this money is distributed by your signature through a power of attorney to the company that you bought the house from. 
Option 2: Resale
In terms of resale, if you purchase a villa or condo that has already been constructed, you're now dealing with a third person, the vendor. It is really important that your real estate agent understands the real estate laws and represents your interests.
At the end of the day, everything done here is very professional, transparent, and similar to what we're used to, except the fees. Fees are way lower, you can count on legal fees between 0.75% and 1% of the purchase price, including disbursement.
If you are planning for retirement or seek a home base with a lower cost of living, it's time to check out the Dominican Republic! ? Learn more about Dominican features and amenities through our video series "Buying Real Estate in the Dominican Republic".
Colleen Valerio, Marketing Director
Originally from western Canada, Colleen came to the DR over 15-years ago. She has been helping buyers find their tropical dream homes ever since.