Looking for the perfect tropical investment property that allows you to relax and unwind while maximizing your dollar? Tired of having to book hotel room after hotel room for every beach vacation? Finally ready to make the permanent move to paradise? No matter what reasons bring you to the Dominican Republic for the long-term, there's no denying that a luxurious beachfront condo is one of the best ways to make the most of your time in the Caribbean.
Located in stunning Cabarete, Casa Linda's newest community, Encuentro Beach is under development! These stunning beach condos are ideal for those looking to live close to the beach and enjoy sunny days full of activity and excitement. With multiple floor plans and price points to choose from, settling into paradise has never been easier. Learn more about life on the island, as well as Encuentro Beach condos below!
Stay And Play, All Year Round
When it comes sunny getaways, it's no surprise that the Dominican Republic is the Caribbean's most visited destination year after year. With miles of sandy white beaches, serene blue waters, and a vibrant culture just waiting to be explored, there are endless reasons to stay a while and even settle down for good! In addition to breathtaking views and fun in the sun, the Dominican offers ex-pats the following benefits.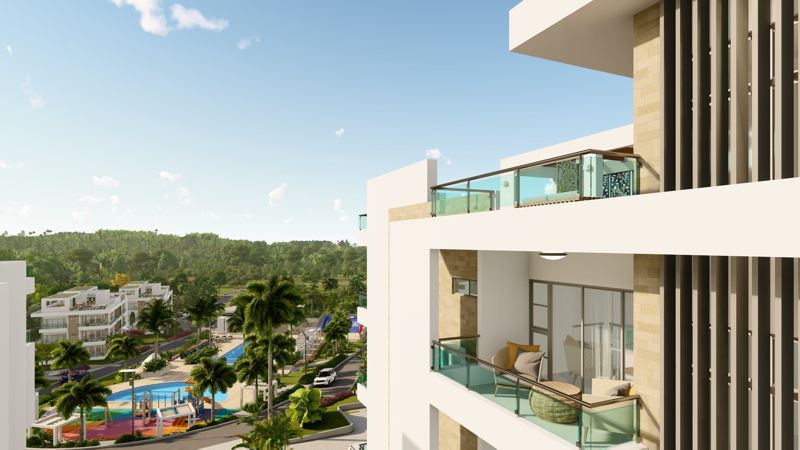 Robust Economy and Dependable Infrastructure
Purchasing a home anywhere is a major investment, let alone in a foreign country. For those wishing to be certain that their new property is a wise purchase, you'll be happy to know that the Dominican not only offers one of the stablest economies in Latin America, but also solid infrastructure. This means that, in addition to having the safety and security of knowing your investment is sound, you'll also have access to day to day necessities like 24/7 electricity, fibre optic internet, cable television and more.
A Top Tier Medical System
Many ex-pats are pleasantly surprised to discover that the Dominican has an exceptional healthcare system that features state of the art facilities as well as highly trained professionals, many of whom offer support in both English and Spanish. With health insurance being offered at affordable rates (as low as $700-$1500 USD annually), shorter wait times and lower cost of overall care than and procedures often costing significantly less than back home, residents can rest easy knowing they are in capable medical hands.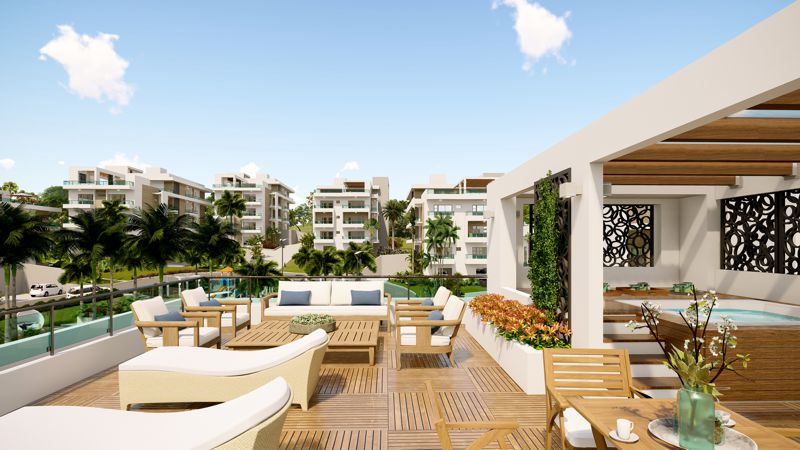 A Welcoming Community
Adjusting to life abroad can feel daunting without a solid community to greet you with open arms. Fortunately, the Dominican Republic is known for friendly locals, as well as a diverse community of expatriates that are eager to help you settle into your new neighborhood with ease. With a culture that's very much focused on friends and family, as well as neighbors with plenty of stories and insight to share, you'll feel at home in no time!
Beachfront Living
Encuentro Beach condos are ideal for those looking to stay active in paradise with the beach and plenty of other areas located nearby for your convenience. Casa Linda's community features 24/7 security, 17 penthouse units, free shuttle buses to Cabarete and Sousa, Community Clubhouse Featuring Restaurant & Bar, and more! With units starting from under $200K USD, this brand new development is a price-friendly option for those looking to embrace ex-pat life in the Dominican Republic. Check out our floor plans to learn more and contact our team today for additional information.